Deciding on a social media strategy may seem easy to the untrained eye, but real estate agents need to be careful about how they present themselves to their clientele. Even if an agent is truly the best at what they do, no one wants to hear someone brag about how great they are. No matter the audience an agent is targeting, it's easy for people to tune out that kind of self-promotional rhetoric. See how to pick a better strategy when it comes to real estate social media.
Branding: Who Are You?
Picking a brand is the process of narrowing a business down. For example, an agent who specializes in luxury homes, or an agent who is known for a firm negotiation style. In other words, it's not just about the sales numbers! To a large extent, agents are who their clients say they are. Making a good impression on someone may not be enough to get a referral.
A real estate agent needs to be able to distinguish themselves from their fellow agents to take their business to the next level, and their social media content should reflect that. Look past the accomplishments to the values that made the accomplishments possible. Being a part of the community and in people's everyday lives is one of the best ways to engage.
How to Share Listings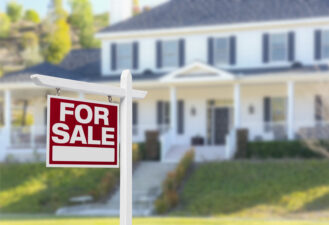 The general rule for real estate social media is to make business-related content (e.g., listings) about 20% of the total posts on social media. The rest should be lifestyle or discussion content to engage and connect with an audience – offer a humanizing touch to your branding. Update people on new developments, commiserate with them on community problems or offer actionable ways to improve the neighborhood.
When listing homes, all posts need to keep the same tone of the rest of the page, or else it's likely to be ignored by the people who will most benefit from it. Not all followers will be looking for a new home at any given time, but that doesn't mean an agent can forget about them. This is about building a reputation for a long-term career, not just a few quick sales. Make the share buttons on the listings large enough for people to quickly alert a friend or family member about a listing or offer that may interest them.
Diversify the Property
It's important to keep all of the listings fresh and interesting, the same way an agent should for all of the other content they may have. This can be difficult if an agent or agency only works with one particular type of property (e.g., ranch homes in a two-block neighborhood), but there are ways to stop the top of the page from looking exactly the same as the middle and bottom.
Experiment with posting different angles, colors, and settings so that each listing has its own vibe. When it comes to the content listed, don't just list the price, number of bedrooms, and address. Insert the same personality and voice used for every other post. This helps people not only distinguish one from the next, it also helps them to emotionally connect with their favorite listings.
"A real estate agent needs to be able to distinguish themselves from their fellow agents to take their business to the next level, and their social media content should reflect that."
Go Where the Clients Go
Many real estate agents aren't aware that they can tailor their real estate social media content exclusively for different types of people within their demographic. There are several ways to do just that. For example any agent can:
start a Facebook group for all of their followers in a single school district or neighborhood;
use geo-targeting to promote specific posts, so the right content is pushed to the right audience;
look into who is using social media pages on a daily basis and match your content with their habits.
The key is to learn as many relevant details as possible before segmenting people into different groups. Once an agent understands the motivations, they can start working on content that will connect.
Let the Work Speak For Itself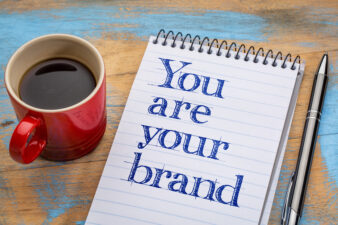 Real estate can be an incredibly emotional industry for many agents. Whether it's commercial or residential property, the land and buildings are often tied up with people's hopes and dreams for a brighter future. There's also a much darker side of real estate — the stress of moving and the pain of letting go of old memories. Capturing the good feelings and offering ways to minimize the bad ones will be far more interesting (and memorable) than talking about how much real estate a single agent sold in a year. Agents may be shocked at how much more successful they can be talking about their clients rather than talking about themselves.
Striking the right balance on social media is clear for all real estate agents, but it's not always easy to get there. Not only will it take the right analytics, it will also take the right instincts. If an agent's only instinct is to talk about how great they are at what they do, they should take a step back to look at the bigger picture.