When it comes to the buying and selling of real estate, there are a lot of different ways to get the word out. But many agents and companies may not think about developing a social media strategy as part of their marketing efforts.
If they do use these sites they generally focus on Facebook and Twitter, without paying attention to other valuable sites, such as LinkedIn. There are many valuable ways to use this particular site when it comes to perfecting an agent's online persona and brand.
What is LinkedIn?
Among the biggest and most important issues when it comes to LinkedIn is that the site is a professional one, and more focused on industry news. With as many as 500 million active users worldwide, LinkedIn offers a unique chance for real estate agents to offer credibility through content and accomplishments.
However, sharing accomplishments needs to be done relatively quietly as bragging isn't encouraged. There is also the opportunity to become a thought leader, and to showcase the value of ideas, plans, goals, and dreams that can help a number of people.
The key LinkedIn best practices include recognizing that this platform is:
less social than Facebook
more in-depth than Twitter
relevance is built by sharing outside sources, rather than pure self-promotion
build credibility with engaging, quality content
There are important differences between this site and others when it comes to posting frequency. Effective usage of LinkedIn centers on:
posting as little as once per day
posting during regular working hours
avoid posting late night and on weekends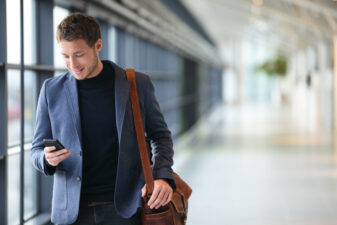 Understanding community usage on LinkedIn can mean the difference between having a vibrant presence on the platform and being ignored by your local audience.






How Does It Relate to Real Estate?
Using LinkedIn for real estate gives agents and companies credibility, and provides avenues that can be used for sharing content. It also brings an extra level of professionalism to an online persona.
That level of professionalism is highly valuable, especially in areas and industries where a number of people are competing for a small client pool. Real estate is a competitive industry, and when it comes to being recognized and trusted, agents and companies must work hard to build their brand.
Why Linkedin as a Social Media Platform Works
LinkedIn works because it shows commitment to an overall online image, and because it boosts brand recognition and credibility. Some of this boost comes from using the endorsements of others to share a message, which should always be a part of a robust social media strategy.
That means it's important to interact with others. But LinkedIn isn't as social as sites like Facebook, and a lot of the credibility comes from the site itself and how it is perceived by others.
The most important thing to note about LinkedIn for real estate social media is that the site is seen as high-quality and professional. Keeping a vibrant persona on it means maintaining that professional image. That works well for real estate agents and companies, as they generally want to showcase a higher end image and make sure that their clients know they can be taken seriously. That affects the value of the company or agent in the eyes of potential clients, and LinkedIn can help improve that value.